ALA is pleased to announce a new partnership with the representation of dado lighting in the North Texas market.
Draw a line and we'll build a fixture around it.
We developed the first fixtures the thickness of drywall for architectural lines of light.
Dado's luminaires are a complete system with replaceable LED panels. Not a tape light in an extrusion.
Contact us for more information.
Come work with us on that quarantine rut!
We will be hosting workout sessions led by:
Tara Dannehl Fitness
With years of success and experience, we are capable of analyzing your body and creating a fitness plan that will help you reach your goals. Most plans include healthy eating and exercise, to ensure the best results. We will work with you to keep you on track and motivated to reach your goals. Our clients come from low to no fitness background all the way up to physique competitors and tri-athletes.
Classes will be held:
Fridays @ 3:00 PM 
RSVP's are required to assure a max size of (20). You will get the attention you deserve!
Sign up below to reserve and confirm your spot today. First come, first serve.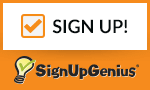 Any additional information, please email us at events@alatx.com.
ALA is pleased to announce a new partnership with the representation of Karice in the North Texas market.
Custom Lighting and Metalwork Manufacturer.
 We're a custom lighting and metalwork manufacturer just outside of Vancouver, BC. Karice – Crafters of Custom Lighting. We are designers and makers of custom lighting fixtures, pushing creative boundaries & crafting the unimaginable. Karice Enterprises Ltd. can bring your ideas to LIGHT. We have been designing and creating custom lighting and metalwork installations across North America since 1993. Our vast portfolio reflects a diverse client base from around the world. Most of our work consists of original handcrafted pieces, but we also welcome large production runs. Karice has the capacity and creativity to produce even the most challenging concepts with efficiency and excellence.
Stunning Artistry
From large production runs to intimate art exhibits to major commercial developments, we pride ourselves in pushing creative boundaries and crafting what has never been done before.
Sophisticated Lighting, Metal Work, and Architectural Metal Design
Our high-quality standards and irreducible complexity speak for themselves. We craft custom pieces that are designed and engineered to be functional without compromising creativity. Our pieces are also beautiful without compromising efficiency.
Our Custom Lighting and Metalwork Process is Seamless from Design to Production
But equally as important as the end product itself is the custom lighting and metalwork production process. Our clients are looking for exceptional workmanship, but they're also looking for an enjoyable partner to work with. Karice delivers both. We take great pride in our highly personalized approach, ensuring a seamless process from start to finish.
Building Whistler
View Options on our Custom Pinterest Board