Come work with us on that quarantine rut!
We will be hosting workout sessions led by:
Tara Dannehl Fitness
With years of success and experience, we are capable of analyzing your body and creating a fitness plan that will help you reach your goals. Most plans include healthy eating and exercise, to ensure the best results. We will work with you to keep you on track and motivated to reach your goals. Our clients come from low to no fitness background all the way up to physique competitors and tri-athletes.
Classes will be held:
Fridays @ 3:00 PM 
RSVP's are required to assure a max size of (20). You will get the attention you deserve!
Sign up below to reserve and confirm your spot today. First come, first serve.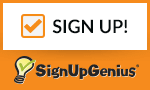 Any additional information, please email us at events@alatx.com.